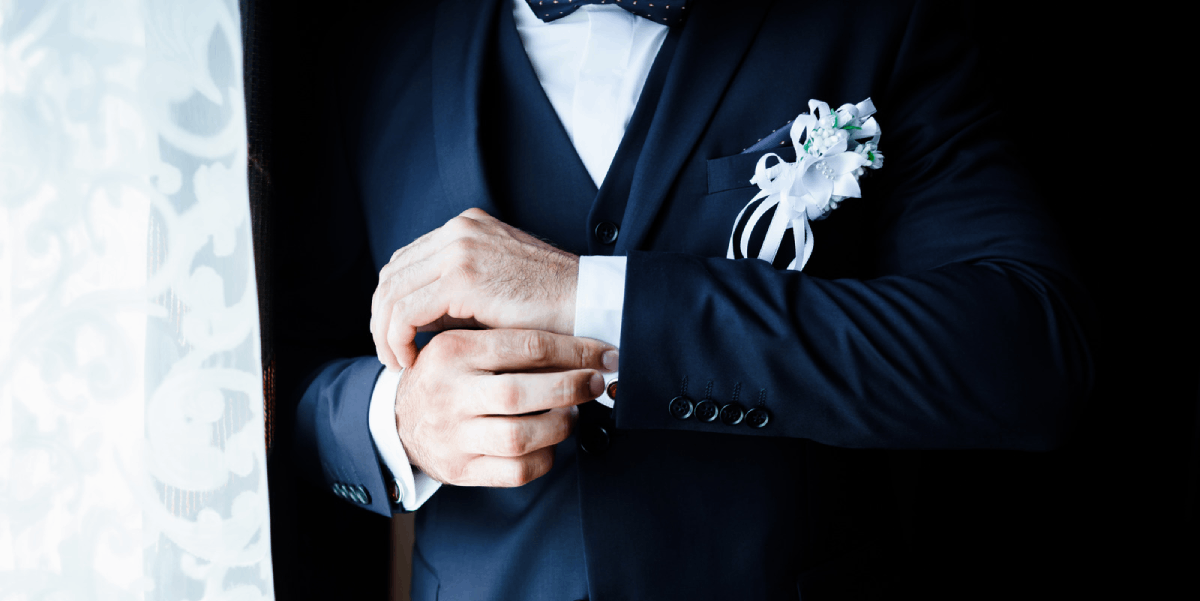 Your wedding day can be full of excitement but also anxiety. 
Are your vows rolling on your tongue, smooth as butter? Are you feeling fresh and ready? 
Both the bride and groom have their responsibilities and it's the groom's job to help make sure everything is well so your bride can also be at ease. 
There are so many things to tick off and get right, and at Sugar & Tea Philippines, we'll lend you a hand and made the list below with some handy wedding day tips for the groom.
Eat before the wedding and make sure it's hefty because chances are – you won't be able to eat after the wedding. You'll be busy taking photos with your wife, your friends, and your entourage as well as keeping everyone else entertained so it's best that you get a meal in before the day's events.
2. Be at the church early
Does the early bird catch the worm? As you wait for your bride to walk down the aisle, you have to make sure to get to the church early. Not only is it for you to greet and talk to early guests (maybe even talk the nerves out) – your bride will be just as worried and nervous as you are if she finds out that you're late or if she arrives ahead of you.
Although weddings are without a doubt one of the biggest days of your life, you need to keep calm. It's good to keep in mind that the occasion is intimate and you are surrounded by those that love you and care about you. Calm feelings create a relaxing and happier environment for you, your guests, and most especially the bride-to-be (who is probably just as nervous as you are).
4. Communicate with the staff, handle it so your wife-to-be stops panicking
Plan everything ahead! She may have done everything already made you got several wedding fairs and has gotten every single detail down but make sure to double-check everything with the staff and the entourages to make sure your plans and her plans are all aligned since it is your big day. At Sugar & Tea, we work closely with the bride and groom to capture each event and help make sure your footage goes smoothly.
5. Have a backup suit just in case of stains or spillage
Do you plan to stay in your suit the entire night? Your wife most likely has two or 3 outfits prepared already. Best to still match her second outfit, If  do both do plan to change for the reception make sure it's comfy, note the choice of shoes will help you last the duration of the reception, with all the dancing walking to meet new family members and such
6. Sewing kit for you and your bride, be her knight in shining armor
Speaking from actual experience, it's good to keep a sewing kit on hand. Buttons may come loose and fall or there may be a stitch that may be hanging out a bit too noticeably. Sewing kits are here to solve that issue so you won't be sewing falling buttons in front of the church door while the bridal car is approaching.
7. Relax have a drink but not too much
Drinks are all good and well to calm the nerves – up until it gets too much. Too much liquid courage could maybe have you end up blabbering a bit too much on stage or have your head in the toilet instead and facing a terrible hangover to start off married life!
It's your last few hours as a single man! Before the wedding, try to sneak some time away with your parents and speak with them privately. Maybe there are a few words you'd like to say that is important. Tell them how much you are grateful and love them. Keep this moment precious and private, just something to share between mom, dad, and son. 
Hopefully, these tips will help you get through this special day and once-in-a-lifetime moment. If you're looking for the perfect team to capture your wedding in a hassle-free and convenient manner, please fill out the form below. 
Sugar & Tea Philippines has served hundreds of clients both locally and internationally in creating photos and films that are breathtaking, authentic, and stress-free. You deserve images created by the only true professionals for the moments that matter. Celebrate your love with stunning photos and beautiful videography. Contact us and talk to one of the best photographers in the Philippines.